By Brent Thompson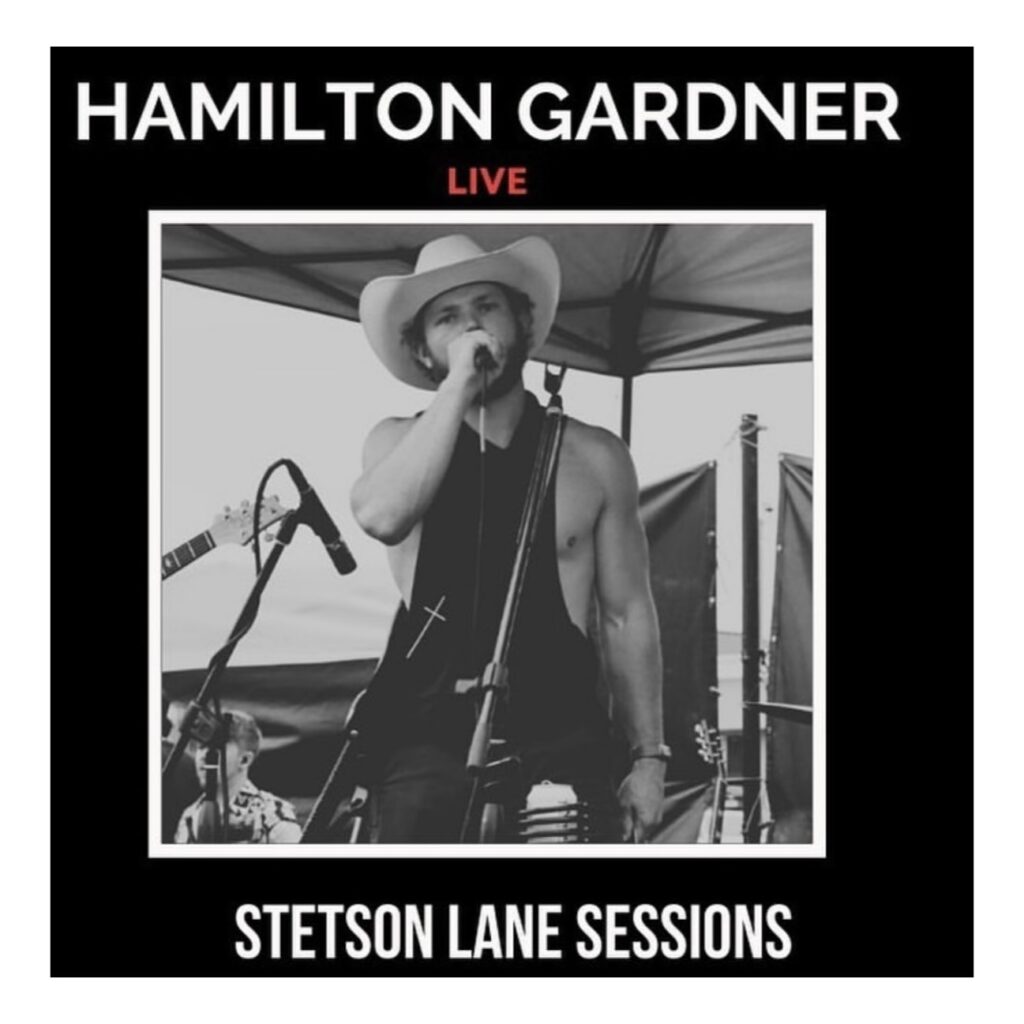 Hamilton Gardner is stepping out own his own and the timing couldn't be better for the Birmingham-based singer/songwriter. Gardner, the former front man of Pryme Suspect, is forging his solo career in an era that finds other Americana artists such as Billy Strings, Tyler Childers, Brent Cobb and Margo Price reaching wide audiences. Gardner is actively, writing, recording and booking shows and building a loyal fan base along the way. Recently, we sat down with him at his manager's Birmingham residence.
Southern Stages: Hamilton, thanks for your time. If you will, give our readers a little background on yourself.
Hamilton Gardner: I grew up in Alabaster and went to school at Vestavia. I moved to Texas for about a year and came back to Birmingham about four months ago. It was good to go somewhere else for a little while, but I'm glad to be back.
Southern Stages: Given your background in bands – notably Pryme Suspect – did you feel that you would eventually be a solo artist?
Gardner: I wasn't thinking about it much because our band was doing pretty well, but I'm happier doing this.
Southern Stages: How would you describe your writing process?
Gardner: It's pretty much every day. Most of my ideas for songs come when I'm driving in the car alone. My phone has two or three thousand voice memos [laughs].
Southern Stages: Some artists say this is a great time to be in your position because listeners can find you so easily via modern outlets. Others say this climate creates over-saturation and makes it difficult to be found among the crowd. How do you view the current state of the industry?
Gardner: I think it's the perfect time because you can build your fan base from much anywhere. It's so expansive now especially with Spotify and all the streaming platforms. It's so easy to listen to anybody's music all the time.
Southern Stages: How many songs are in your catalog at the moment?
Gardner: Probably 20 or 25 that are really refined.
Southern Stages: Any news to report regarding the recording of new material?
Gardner: I've been working on a couple of songs with some other musicians and there's one guy I work with in Tuscaloosa. I send my tracks to him with the time signature and it's almost easier than if we were sitting down together. I can lay everything down exactly the way I want and send it to him and he can run the drum track over it and send it back to me.
Southern Stages: Coming from a band setup, what has been the biggest challenge in being a solo artist?
Gardner: There are a lot of positives in working with other people and getting their creative input. It's been a little weird to get comfortable writing music without other people influencing it. Having been a front man for a band, it's a little weird to be on stage alone.
Southern Stages: What is the makeup of your backing band?
Gardner: We're still working on putting the band together. The drummer I play with right now I knew from Tuscaloosa and he used to fill in with Pryme Suspect because we didn't have a permanent drummer. The lead guitar player is from Pryme Suspect and we meld well together on stage.
Southern Stages: How many instruments do you play?
Gardner: Probably five or six. I can play more than that, but not as impressively as I'd like. I started with saxophone.
Southern Stages: What is your primary writing instrument?
Gardner: It's usually guitar. I have written a couple on banjo and piano, but I wouldn't call myself a piano player.
Southern Stages: What's your favorite instrument to play?
Gardner: Saxophone.
Southern Stages: Are you formally trained or self-taught?
Gardner: I'm formally trained on saxophone and everything else is pretty self-taught.
Southern Stages: Given the analytics available to you these days, how far and wide is your listening audience?
Gardner: There is a good group of people back in Austin that are listening and I love that people are doing that even with a 1000-mile distance. The last time I checked there are listeners in 100 different cities and it's cool to be able to track it.
Southern Stages: Who are your main artist influences?
Gardner: For writing this style of music, my main influences are Billy Strings and Tyler Childers. Before I discovered either of them, I would not have thought either of those genres of music would have blown up the way they have.
Southern Stages: In writing, do your ideas begin with music or lyrics?
Gardner: Lyrically – every time. Wordplay is my favorite thing about writing – taking modern phrases and playing around with them. I try to get more creative by thinking, "I could say the line this way, but anybody could say the line this way. How can I make a head turn with at least a couple of these lyrics?" I try to keep my ear out for it all the time. Somebody around me will say a phrase that I think is really cool and I'll leave the room and starting working on it. I may not be the best guitar player in the world, but listen out for the lyrics.
Southern Stages: Even though you are at the beginning phase of your solo career, you're performed some of your songs hundreds of time by now. How do your songs stay fresh and relevant to you?
Gardner: When I play live, I try to mix up the way I'm playing them. With the music being so fresh right now, a lot of the folks haven't heard the music yet and we get a good response. I'm so excited to see how people respond to the music and I get so much enjoyment in seeing people enjoy my music. A lot of what I love about playing music is seeing people react to it. I'm more of a fan of being an entertainer than being a writer.
Instagram @hamilton_gardner